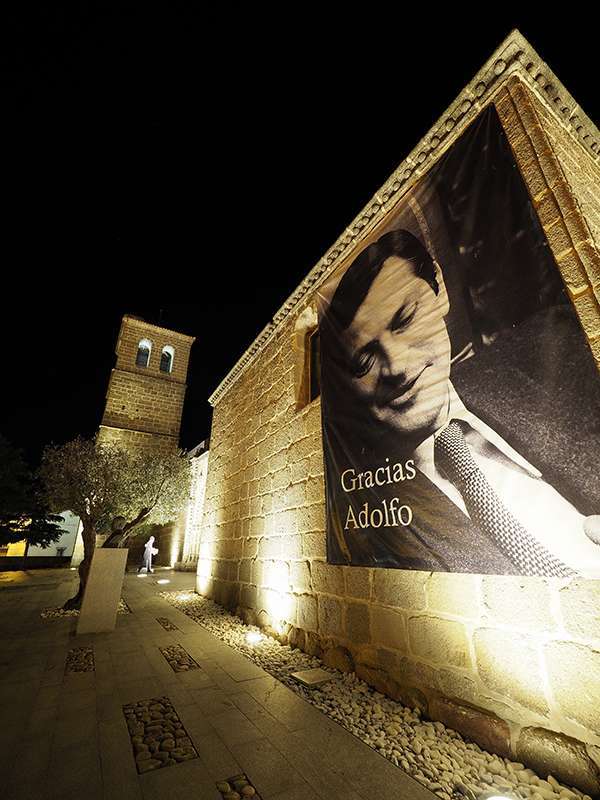 The Adolfo Suárez y la Transición Museum
The Institution
The Adolfo Suárez y la Transición Museum pays a wide homage with national perspective so that the different generations remember, know and learn the values of the Transition to democracy, this fundamental stage in the progress of our nation, likewise it is a tribute to the persons who fought in order to make possible the arrival of the Democracy.
Many people were the protagonists of this process in which the Monarchy was a fundamental instrument to avoid the breaking of the legitimacy. But special mention deserves, undoubtedly, the Adolfo Suárez figure, the first president democratically chosen from 1936, who knew how to lead the pro-Franco structures ending and the approval of the Constitution.
The Local Government of Cebreros, promoter and prime mover of this project, drove an exhaustive and careful intervention to restore and to reconstruct the ruins of the first Cebreros' church, the Church of Santiago, known as the Old Church, which has allowed that this singular place could harbor the Adolfo Suárez y la Transición Museum.
The Old Church of Santiago was constructed in the second half of the 14th century and reconstructed in the 15th century. It lost the condition of parish at the beginning of the 17th century when the new church was constructed, though it kept the worship until the 19th century. Later it harbored so different uses of which nowadays we just have been reached by the ruins of its rich front door, the strong tower and the slender interior arcades that defined the nave, the altar and the lateral chapels.